Tis the season…to look back on the best players named Christmas and figure out who was the best of them all.  Note: no players named Chanukah, Kwanzaa, or Festivus were identified in the research for this article.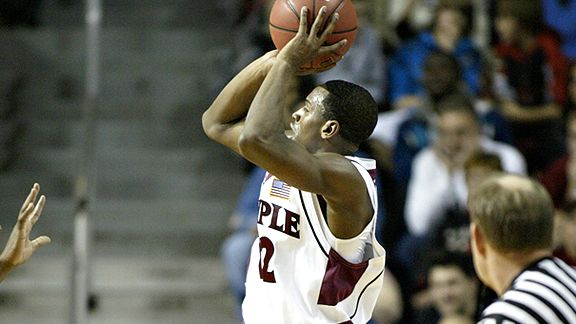 1. Dionte Christmas: He played four years at Temple, where he became the first player in Atlantic 10 history to lead the league in scoring in three straight seasons.  Dionte was named Most Outstanding Player of the 2008 A-10 conference tourney (an honor he won again in 2009) after scoring 57 points combined in three wins over LaSalle/Charlotte/St. Joseph's to gain an automatic berth to the NCAA tourney. He finished his career with 2,043 points, putting him in the top-five in school history. As a senior he set a school record for most three-point shots made in a season with 107. However, he did not have much postseason success, going 0-1 in the NIT (a seven-point overtime loss to Akron) and 0-2 in the NCAA tourney (losses to Michigan ST and ASU). Since graduating he has played professionally in Israel, Turkey, Czech Republic, Greece, Russia. He played for the Celtics on their 2012 summer league team and got a half-guaranteed contract, but was cut in October and sent home with his money.
2. Rakeem Christmas: He is currently a sophomore at Syracuse after being one of the highest-rated centers in the class of 2011 and a McDonald's All-American. He grew up on the island of St. Croix in the US Virgin Islands before moving to Philadelphia as a teenager. In the 2012 Elite 8 he had six points, two blocks in a seven-point loss to Ohio State.  Rakeem leads his team in blocks this season, and after beating Detroit earlier this month his career record with the Orange is a ridiculous 44-3!
3. Keith Christmas: Not to be confused with the English singer/songwriter who played acoustic guitar on David Bowie's "Space Oddity" album, this Keith spent two years at Middle Tennessee State before transferring to Southern Indiana.  He was an All-State selection at West Side High School in Gary, Indiana and as a senior helped lead his team to a three-point win in the 2002 4A state championship game.